Environment´s information
We should bear in mind: in Ochagavía is the Interpretation Center of the Nature to n
know the Valley Salazar and the Forest Irati. The Valley Salazar highlights among other things with its typical architecture, from pines, as well as the wide forests of wild pine and oak forests (9186 ha), besides some oak trees. In the south of Ochagavía is the leisure area of Andrasoraoa, it is located between Ezcarroz and Oronz with its botanic garden and picnic areas. In the west there is also a leisure area in the port of Remendía, inside the municipal term of Jaurrieta, directioin to Abaurrea Alta with two marked walks and a wonderful lookout. In the North it is the Mountain Chin of Abodi surrounded by Forest Irati and the Cliff of Urroa where the ski station and the ten dolmens are worth to highlight. Likewise, in the Northest we need to highlight the Forest Irati which is one of the widest and best kept of Europe, next to the small reservoir of Irabia that the tourist can walk around or going by BTT. On the other hand, in the close Valley Aezkoa there are fiteen raised granaries, declared as Good Cultural Interest, there are differtent hidden caves, some dolmens and the named Garden of Stellas
 
 
It is the access to Forest Irati from Ochagavia/Otsagabia OPEN. The shelter of las Casas de Irati and the service of information in the same area will welcome you as well.
Bar Abodi is also open from where you can start different routes, both walking as by bike. And the first 2000 meters of the Pyrenean Orhi.
 
                                  www.valledesalazar.com ;
 
 
 
You could also find full information about Forest of Irati in the website www.irati.org
Tourism office of Ochagavia 948890641 Otsagabiako tourism bulegoa
Association of casas rurales of the Navarre Pyrenean www.iratialdea.com
 
Ochagavía
Pyrenean village located in the Valley of Salazar on the feet of the Forest of Irati. It is surrounded by mountains and watered by the rivers Zatoia and Aduña. Medieval bridge. Cobbled streets, stately homes with their emblematic shields. Picturesque corners. Environment with high tops and deep forests. As traditional festival highlights: its old dances in honor to the Virgin of Muskilda each 8th of September in its Romanesque hermitahe. There is Tourism Office and Nature Interpretation Center. Nearby, there are the ski tracks of Abodi-Salazar and there are hiking routes.
Tours
Valley of Roncal, Forest Irati, Peak of Ori, ski tracks of Abodi and Valley of Roncal, Rocesvalles 20 km (Camino de Santiago). Monastery of Leyre, Castle Javier. Foces of Arbayún and Lumbier. Megalithic monuments. Romanesque art routes.
Activities
Hiking. Cross Country Skiing. The bellowing in autumn. Visits to dairies.
WHERE TO GO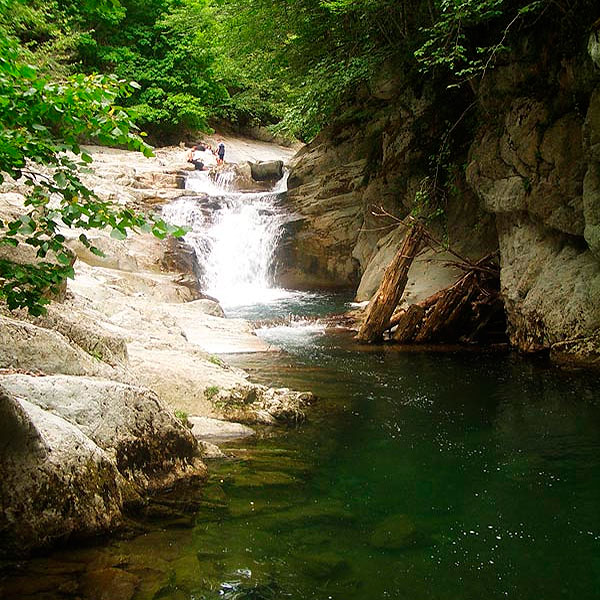 Selva del Irati
Este bosque es el segundo hayedo-abetal más extenso y mejor conservado de Europa, tras la Selva Negra de Alemania. Son 17.000 Has. casi en estado virgen con gran valor ecológico, en la cabecera de los...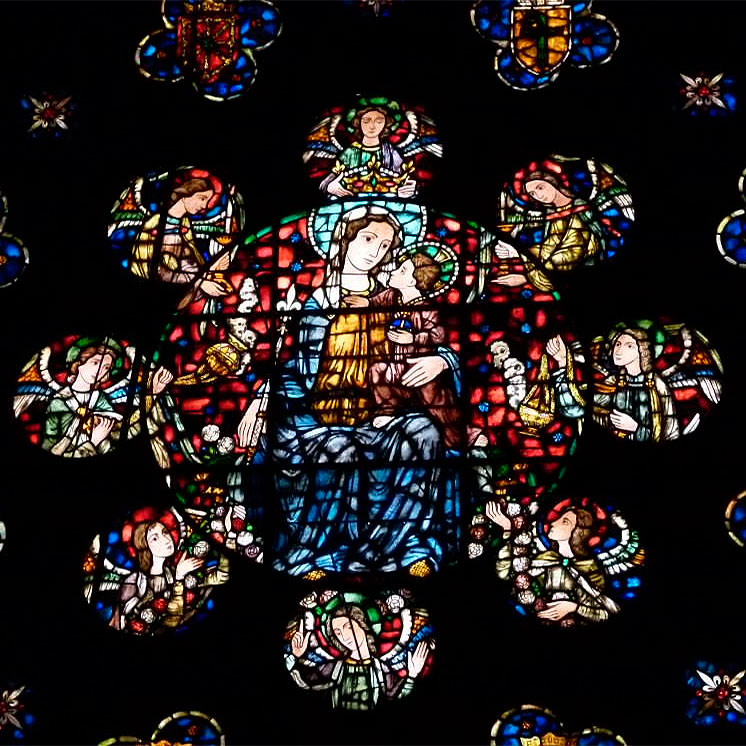 Colegiata de Roncesvalles
Orreaga/Roncesvalles es entrada del Camino de Santiago desde Francia con leyendas de Carlomagno y Roldán. Cobijo de peregrinos durante siglos y hoy, también, enclave turístico jacobeo de primer orden ...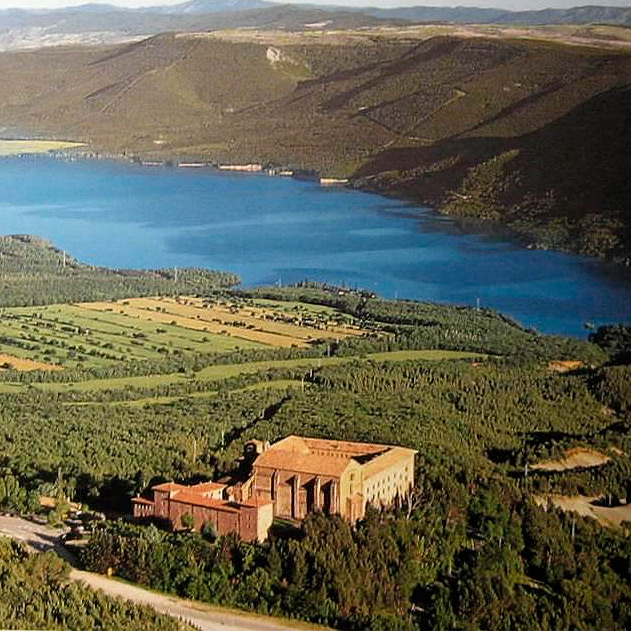 Monasterio de Leyre
Uno de los mejores monasterios de España situado en un bello entorno natural en el que un románico naciente aflora de manera singular de los siglos XII y XII. Y cerca se encuentra el embalse de Yesa c...
UPCOMING EVENTS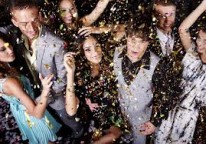 Nochevieja de Carnaval
En Pamplona, 31 de diciembre
El reloj marca las 12 campanadas. Ya es media noche y estos serán los últimos tañidos del año que termina. La tradición popular establece numerosos rituales para empezar con buen pie la nueva añada. A...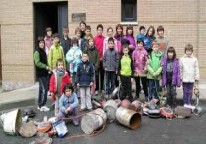 Calderos
En Lumbier, 5 de enero de 2018
La noche del 5 de enero se repite, desde tiempo inmemorial, la costumbre de arrastrar " Los Calderos" (botes de lata) por todas las calles de la localidad, produciendo un estrepitoso ruido que anuncia...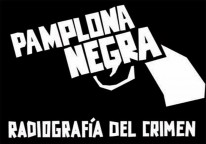 Pamplona Negra
En Pamplona, del 17 al 21 de enero de 2018
Con esta tercera edición, el festival de novela negra de Pamplona se consolida como uno de los más destacados del Estado. Punto de encuentro entre escritores de género negro (novelistas y guionistas) ...